Partners & Sponsors
The Haslemere Fringe Festival is a non-for-profit event run entirely by volunteers, and with the help of generous donations in cash or in kind from local businesses.    We'd like to thank all the Partners and Sponsors for 2022.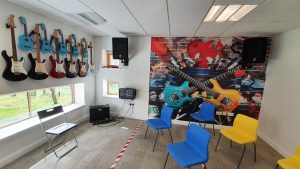 Music Works, long-term partner of the Haslemere Fringe is looking for new students at their Music School situated in Derby Road Haslemere. (Adjoining St Barts School).
The Music Works, is a not-for-profit company, whose mission is to help make music education as accessible as possible to all children in the local area. Their experienced Yamaha accredited teachers provide high quality music lessons and offer many great opportunities for students to perform throughout the year (including at Haslemere Fringe!). You can try a free, no obligation music lesson by signing up at www.themusicworks.uk/freelesson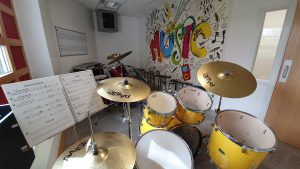 Using the world-renowned Yamaha syllabus, students can learn Drums, Guitar or Keyboard in groups, a fantastic way of developing musically at an affordable price and in a social setting. Ukulele is available using the very well-received Beginner's Ukulele Course written by The Music Works experienced teachers. One to one lessons in Drums, Bass, Guitar, Ukulele, Piano, Keyboard and Singing are also available.


Love Haslemere Hate Waste has a vision for a world where waste-free living is the norm – not just for individuals but whole communities. We're here to inspire and empower this change for the benefit of everyone and everything. Started in 2019 by Victoria Page, Love Haslemere Hate Waste has become a movement for change in and around Haslemere. We host initiatives like Love Style Hate Waste to find new homes for pre-loved clothing and the Repair Cafe to fix all your broken things. We're proud to partner with the Fringe to help make waste-free living the norm at one of Haslemere's biggest events. 
Visit Love Haslemere Hate Waste

With the Railway Station less than a mile away from Lion Green the site of the Haslemere Fringe Festival, if you have to travel, it makes sense for the 'train to take the strain' in order to both get you there and of course get you back home. With a fast service from London or Portsmouth and from many stations in-between, you can travel in comfort, knowing that you too, are doing your part in making the Fringe as environmentally friendly as possible. For full and up to date information on the network go to 
South Western Railway
Situated just across from Lion Green, Haslewey is supporting the Fringe in many ways and has kindly offered their services as the 'Green Room' for the Fringe. Another example of our community centre working with and for the community.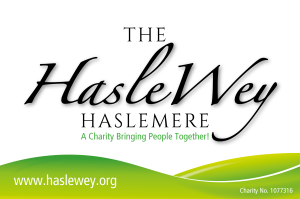 Haslewey is a non-government funded community centre with a wide range of daily activities to suit all needs. With a warm welcome and lots of fun activities, they strive to offer a place for people of all ages to come and enjoy. For full details go to https://haslewey.org/
Once again we thank Haslemere Town Council for the use of Lion Green for the 2022 Haslemere Fringe. Situated in the heart of Haslemere, what better place could there be to host such an event.
The Shottermill Great War Memorial Trust continue to be great supporters of the Fringe and have supported us with grants from the very first Fringe and 2022 has been no exception.
Langham Brewery: Your Friendly Local Microbrewery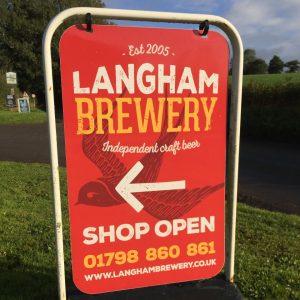 Langham Brewery offers a delicious range of fresh keg beer, cask conditioned real ale, bottles and cans which are lovingly created and brewed at their award-winning independent microbrewery, just off the A272 between Midhurst and Petworth.
Why not combine a stop at the brewery's taproom as part of your enjoyment of the South Downs National Park? Walkers, cyclists, hikers – and their muddy boots and dogs – are all warmly welcomed. As well as an extensive range of beers, the Taproom also offers tea and coffee, delicious cakes, wines and ciders, and local, authentically Italian, Faretti pizzas. Open 6 days a week. The taproom is also available for private hire.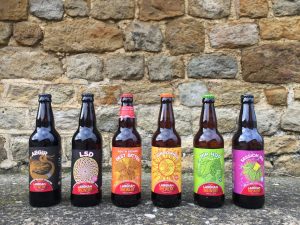 The brewery has a Gulp Club for regular customers, offering a 10% discount on their Beer Of The Month. Please visit GULP REWARDS on the website for details. Also look out for 'beer pairing' evenings, brewery tours and live events, including free live music sessions on selected Saturday afternoons. Events for 2022 include Live At Langhams on 20th August in aid of the South
Downs National Park rewilding initiatives, and in October, the annual Bonkers for Conkers Championship, which raised over £1000 for Chestnut Tree House Hospice in 2021.
For beer lovers who enjoy craft ale, there are regular brewery tours. Gift vouchers are available and redeemable against brewery tours, beer and merchandise. Langham Brewery offers an online shop, a free local home delivery service, as well as couriers to cover orders across all parts of the UK.

The brewery team looks forward to welcoming you.
langhambrewery.co.uk
@langhambrewery
01798 860861
We'd like to thank all the sponsors and partners for our 2022 event: