To help promote local emerging and original talent, and provide a taster of the Fringe Festival, our new series of live events the 'Haslemere Fringe Sessions' will be held on the first Saturday of each month.  The venue: Shottermill Club, ideally located close to Lion Green (the site of the main Haslemere Fringe Festival), and just a 15-minute walk from Haslemere Train Station.
To ensure that our events are accessible to all, we've kept costs to a minimum with tickets sold on the door at £5 and a discounted rate of £3 for members of the Shottermill Club.
Next Session: Saturday 14th May
First Act 7pm, 5 live bands + DJ set to 1am
THE BEELINES
The Beelines formed in July 2019 and are based in Surrey. With shared punk and mod songwriting influences as a starting point the band quickly found a creative common ground to develop their sound. Their songs are full of characters, big theme politics and melancholic reflections. Lyrics to make you think and hooks to stick in your head. With time in and out of lockdown it was an opportunity to write and record and the band have quickly caught up with a number of live gigs played in 2021 and planned for 2022 across Surrey, Berkshire and London.
Recent reviews and descriptions of the band and their performances include "their stage performances are winning over gig goers", "Pop Punk Modernists", "fabulously eclectic mix of edgy original songs",  "Great set, all original with hooky songs", and  "Quirky punky dudes".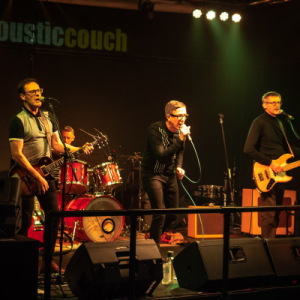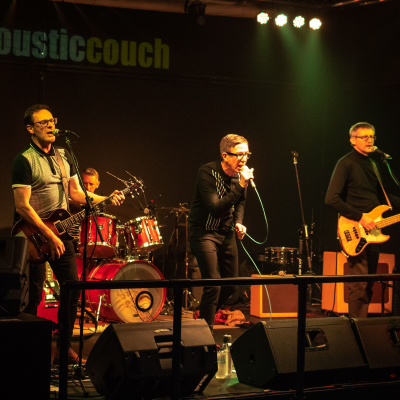 WATERSHED
With over 15,000 streams in 2021 from their lockdown single, Haslemere Fringe favourites watershed return in 2022 with brand new material from their forthcoming 3rd album.  Indie Music Habit says: "Where most new folk artists are losing sight of its traditions, watershed keeps it intact while bringing an edgy, southern rock influence to the table."  Reviewers have noted the influence of The Band, Jackson Browne and James Taylor.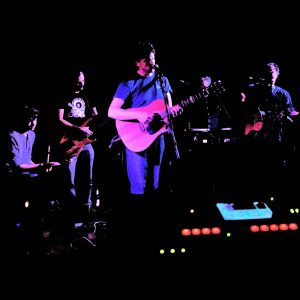 DAISY SKELTON
Daisy Skelton is an independent singer-songwriter from Haslemere, her music combines modern indie pop with classic ballads, taking inspiration from artists such as Clairo and Arlo Parks. She released her first self-produced EP at the age of 17 called Fairy Lights, which is available to listen to on all streaming platforms.
www.instagram.com/daisyskeltonmusic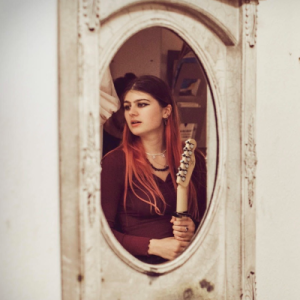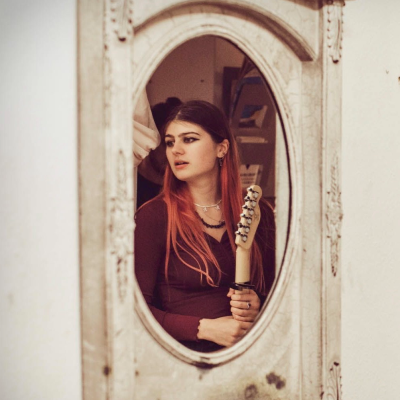 VINE STREET
Originally a group of friends from college who decided to share their love for music, Vine Street is an indie/ alt rock band from Guildford. After a couple of different ideas, the name Vine Street stuck.
"We've started writing some music and we hope to share it with the world very soon! Some of our influences and inspirations include: The Academic, Franz Ferdinand, Kings of Leon, Two Door Cinema Club and many more. However, we all have lots of different individual influences which helps give us a unique sound."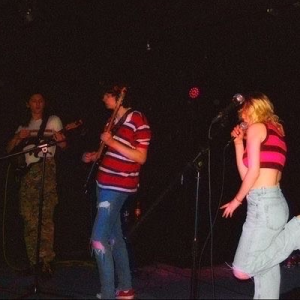 SONDER
A newly emerging band whose influences include 70's rock, funk/jazz and indie rock. Since meeting at Alton college in September 2021, the members have been making themselves known with every opportunity they get to perform and are looking to start showcasing their original music soon. They were well received earlier this year at the Plough in Farnham where Led Zeppelin, Arctic Monkeys and Amy Winehouse covers made a notable impression on the spectators and other bands.