SLEEPER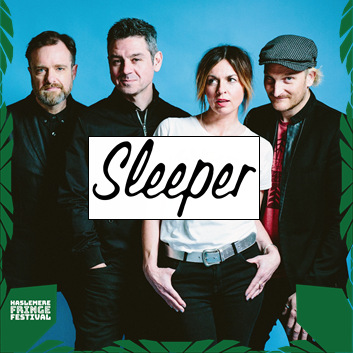 With music characterised by astute, observational lyrics and big, hook driven melodies, Britpop favourites Sleeper enjoyed huge critical and commercial success in the 90's with well over a million sales and eight UK Top 40 hit singles including 'Inbetweener', 'Nice Guy Eddie' and 'Sale Of The Century'.
Fronted by one of Britpop's biggest female stars, Louise Wener, the band also had two tracks featured on the era defining movie 'Trainspotting' and has played the main stages of Reading, Glastonbury, V and Shepherd's Bush Empire. The band reunited in 2017, completed a sell-out tour in 2019, and co-headlined a UK tour with The Bluetones in 2021.
LOTTERY WINNERS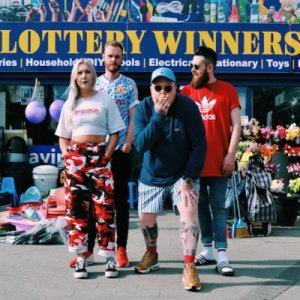 Born in Salford and raised on romance, Lottery Winners blend momentous guitar pop melodies with a humorous and wistful lyricism. Signed to Seymour Stein's legendary Warner/Sire imprint at the end of 2016, the band has built an extensive and loyal fan-base through consistent touring, earning a reputation for hugely entertaining, blisteringly loud live shows.
This summer sees the band play festivals including Kendal Calling, Larmer Tree, Boardmasters, Neverworld and British Sound Project. Their recent 16-date UK tour culminated in a triumphant sell-out gig at Manchester's 450-capacity Academy 3 venue, and the band has received widespread support from BBC6Music, XFM, Virgin and BBC Introducing.
In December 2021, the band charted on the Official Albums Chart Top 100 at number 11 with their third hit album 'Something To Leave The House For' which features Frank Turner on the title track and Sleeper on 'Bad Things'.
SOUR KIX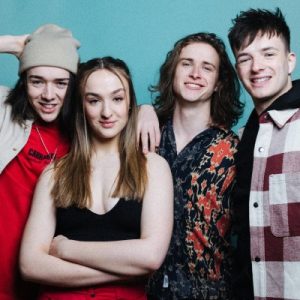 Taking you on a ride with their infusion of anthemic pop and modern rock, Sour Kix are an energetic, female-fronted band, guaranteed to keep you entertained.
Their lead singer, Amelie, captivates audiences with her striking vocals and enthralling stage presence. Joined by her brothers Louis (guitar) and Ollie (drums) and closest friends Ed (bass) and Drizzy (guitar), Sour Kix provide a memorable performance with songs sure to be stuck in your head.
HUNTED BY ELEPHANTS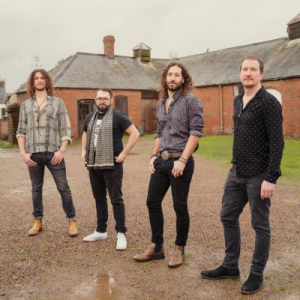 Inspired by the rock classics of the 70s, Hunted by Elephants are a high-energy 5-piece hard rock band renewing the time-honoured union of soaring vocals, growling riffs and energising drumming.
Formed in mid-2018 by Tolis (vocals), Roman (guitar) and Ray (bass), now joined by Alex (drums) and George (guitar and keys). Together, they supply riff driven songs with heavy undertones that invokes an atmosphere of the golden years of hard rock from the 70s and beyond.
www.huntedbyelephants.com      www.instagram.com/huntedbyelephants
Face the Wolves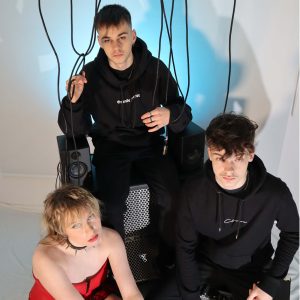 Ethereal yet feral, Face The Wolves are a female-fronted electronic metalcore band emerging from the Guildford scene. Sonically comparable to the likes of Bring Me The Horizon, Architects and Sleep Token, they combine an expanse of synthesisers and textures with throbbing riffs and blast beats to concoct killer tracks.
Compositionally, the forefront of Face The Wolves' sound has been cultivated by Serena Davidson; fronting the band as lead guitarist, vocalist and producer, she exudes the quintessential aura of a modern rock chic. Her overtly assertive stance and mesmerising tone contrasted with primal screaming paves the way for a brutal show.
Alma Twist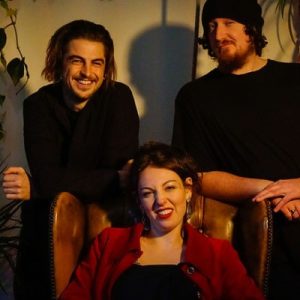 Musically taking inspiration from artists such as Hiatus Kaiyote, Fela Kuti, Tune Yards, Amy Winehouse and Lianne La Havas, the band have moulded their sound around Hip-hop beats, funky base lines, jazz chords and Punchy brass parts.  Inspired by what is happening in culture, society and daily life, Alma Twist writes with feeling and commentary. Lyrical topics are formed from podcasts, news outlets or current affairs these are all catalysts for musical themes about wealth disparity, social media, political constructs and self-development.
Between them, the members of the band (in different projects) have collectively released music onto streaming platforms, played at multiple festivals including Glastonbury, Wilderness, Secret Garden Party, Reading and Leeds. The merging of different genres and influences from previous musical projects is what has created such an organic and strong chemistry between the band members.
FIVE 'TIL SEVEN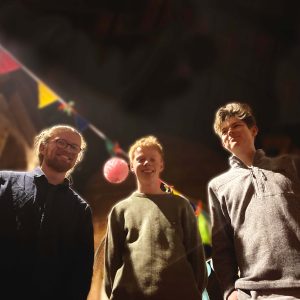 Modern Jazz Trio Five 'Til Seven formed at Bohunt School in 2017.  Now regulars on the London Sofar Sounds circuit, crowds love their unique sound blending jazz and progressive rock. Featuring ambient guitar lines, groove-centric bass and flowing drum parts, the trio are the product of years of experimentation. The EP "Bishkek" (2019) first showed their talent for carefully crafted instrumental music that never forgets melody is king.  2022 sees them embark on a tour with brand new material, ahead of release later in the year.
GEORGE WILKS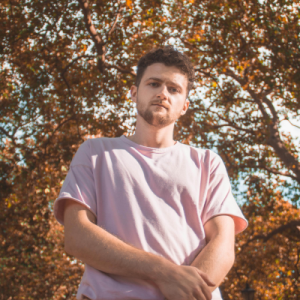 George Wilks is a songwriter and producer from the South East of England. His jazz, funk, gospel and pop influenced music swirls, pops and envelopes the listener into an emotional, deep experience. His underlying message is that happiness and joy will always triumph over dark and unwelcome feelings. He writes, performs, produces and mixes all his songs, meaning when you listen to his music you really are listening to HIM!
His recently released EP 'Stories Left Untold' was described by Talk About Pop Music as an 'exceptional body of new work….simply outstanding' while his music was describes as 'for the music connoisseur who can identify someone with a unique gift for writing and presenting what is, at the end of the day, pure class'.
WATERSHED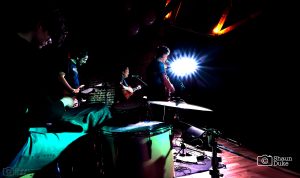 With over 15,000 streams in 2021 from their lockdown single, Haslemere Fringe favourites watershed return in 2022 with brand new material from their forthcoming 3rd album.  Indie Music Habit says: "Where most new folk artists are losing sight of its traditions, watershed keeps it intact while bringing an edgy, southern rock influence to the table."  Reviewers have noted the influence of The Band, Jackson Browne and James Taylor.
THE FEELING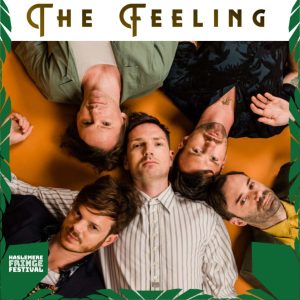 Iconic rock/pop band The Feeling, whose hits include 'Fill My Little World', 'Sewn' and 'Never Be Lonely' have performed all over the world, as well as the Glastonbury Festival Pyramid Stage and Wembley.
This award-winning group is fronted by lead singer Dan Gillespie-Sells whose West End musical hit 'Everybody's Talking About Jamie' was released as a Hollywood Movie in 2021. The band are set to release a new album 'Loss. Hope. Love' in Spring 2022 which will be followed by a major UK tour.
SINCE SEPTEMBER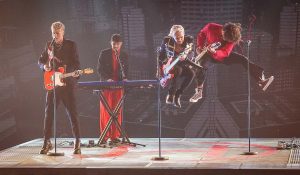 WINNERS of the BBC ONE Saturday Night Primetime TV Show  Little Mix – The Search
Since September won the public vote in front a live TV audience of millions and will now be supporting Little Mix on their forthcoming 2022 Arena tour.
They arealso set to star in their very own BBC Three spin-off TV series.
The band wowed both the TV audiences and the worlds biggest girl band with this blistering live mashup of One Direction's Drag Me Down and Little Nas' Old Town Road
Since September have already gained millions of views on YouTube and a growing army of fans who call themselves 'Tembers'!
They are currently writing and recording songs for their debut album with members James McCoy (The Vamps) Roy Stride (Scouting for Girls / 5 Seconds of Summer) and Iain James (Little Mix, One Direction, Olly Murs)
Their debut album is set for release in 2022 to coincide with a full UK tour.
Since September are one of the most exciting live acts to emerge in 2021. Incredible vocals, brilliant musicianship and endearing stagecraft. Their setlist includes the covers from the hit BBC ONE show with stunning new material. They can entertain any crowd no matter how large or small, winning new fans wherever they perform.
TASH HILLS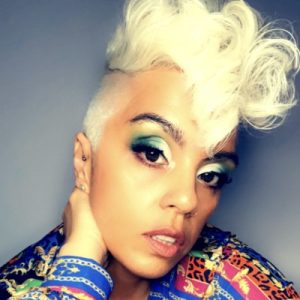 With influences like Chaka Khan, Quincy Jones, George Benson and Marvin Gaye (to name but a few) and combining 80's soul; whilst fusing modern funk, pop and house music, Tash is building a reputation for her upbeat, infectious and fun music.
August 2020 saw her debut single 'Stepping on Out' released, showcasing everyone her sassy, fierce vibes. Tash's second single First Breath was released November 2020 and was an instant hit which gained huge follows in America and Japan; securing a place on Spotify's editorial playlist 'Nu-Funk'.
www.instagram.com/iamtashhills      https://linktr.ee/iamtashhills
Gleadhraich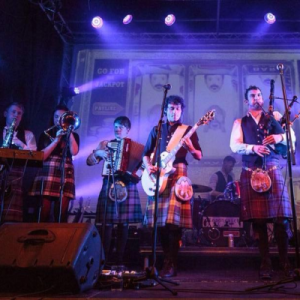 Celtic rock band, Gleadhraich, is made up of Craig Weir (Bagpipes/ Vocals), Ross White (Guitar/ Vocals), Paul Weir (Percussion) and Graeme Ritchie (Bass Guitar) who are complimented by a fluctuating collective of saxophone, trombone, accordion and keyboard, affectionately dubbed "the Accordihorns".
Gleadhraich released their debut EP, 'Pipe Dreams'  in 2014 and the follow up, 'Where We're From' was released in March 2015 to critical acclaim. The band released 'Definition' in 2016 and their latest EP, 'Rewritten' was released in August 2019. The band are actively working on new material for release in 2022.
"Gleadhraich are wicked. Their sound is very contemporary", Amy MacDonald
South Coast Ghosts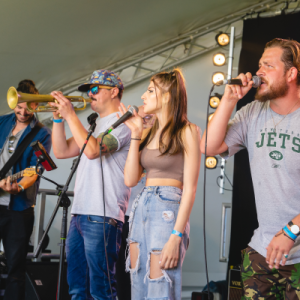 Straight out of Portsmouth and the surrounding areas comes an up and coming collective of independent rappers, musicians and singers collaborating under the name 'South Coast Ghosts'. Creating tracks that lend themselves to a variety of genres – Rap, Hip-Hop, Soul, Rock and Jazz – the result is a rich array of soulful sounds packed with live instrumentation and perceptive lyricism.
Since forming in late 2020, SCG have performed sets at Victorious Festival and Queens Hotel as well as receiving airplay on various local and national radio stations, including Record of the Week on BBC Radio Solent for 'Stay Free' while 'Medicine' was selected for BBC Radio 6 Introducing Mixtape. 'Silent Assassins' is the forthcoming debut album from South Coast Ghosts. The Ghosts are; Tommy Brown, Diamondback Kid, Georgie, Teddy Trumpet, John Hicks, Fugitive Orchestra, James Joe, Nath Hill, Sean Brophy and Tony Dart.
SUBSETTERS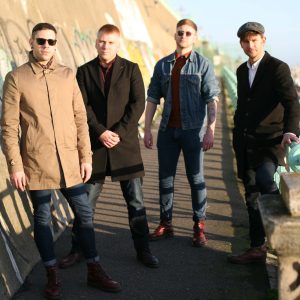 Local band SUBSETTERS, known for their hard-hitting energetic performances, mix influences of ska and reggae with indie rock music to define their own new genre 'Skindie'. Their first album 'Skindie Volume 1' is now available on Spotify and all major streaming platforms.
RISKING NOSTALGIA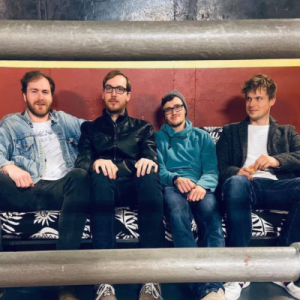 British four-piece, Risking Nostalgia, emerged from London in the summer of 2016. Lead by Jake Tempest (vocals, guitar); Ollie Rann (guitar), Liam Matthews (bass) and Sam Shelton (drums) complete this new chapter in alternative rock. Collecting blues-esque styled rock rhythms under a chorus of soaring lead guitar, the band is described as combining old with the new to bring about a fresh sound inspired by innovators such as Queens of the Stone Age and The Cure.
Their latest release, 'Salem EP' was released on 30th August and is available for download everywhere.
30 DEGREE CYCLE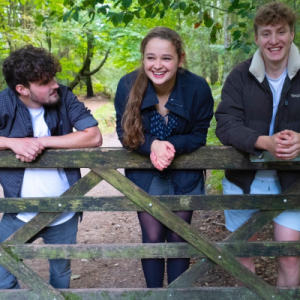 Singer-songwriter Eloise Carter fronts Haslemere band, '30 Degree Cycle'. Since the beginning, Eloise has brought members to rehearse, write and record in her parent's laundry room, inspiring the name '30 Degree Cycle'. After moving to Southampton University, Eloise has been gigging acoustically all-over the South of the UK, as well playing gigs supported by the band, fusing indie-rock with folk. The band's debut single, 'Another Loud June' is the embodiment of this and has featured on BBC Radio Solent. The fun and chaotic energy that surrounds 30 Degree Cycle enticed the other members; Ferg Segrove, Ben Delacourt and Ben Daunter to join the line-up.
"Eloise commands a stage with more confidence than I have seen people double, even triple her age manage. She brings a fun energy and playfulness vibe that you cannot help but fall in love with" – 'Kiss of Beth' Blog
B3s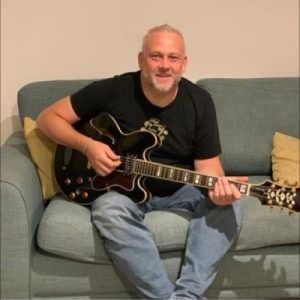 BIG RED SKY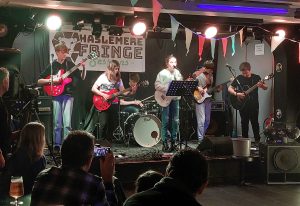 hooky songs", and  "Quirky punky dudes".
ARMSTRONG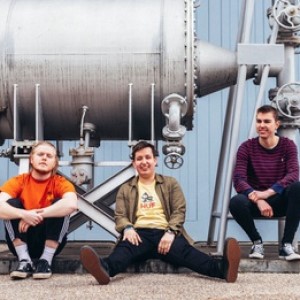 Armstrong are a 3 piece, independent band from the South East of England. Their anthemic indie rock is infused with emotionally driven lyrics, catchy pop melodies and a driving rhythm section to create their unique and signature wall of sound.  Tom (Vocals & Guitar) and Will (Bass & Backing Vocals), have been playing music together since they were 8 years old, but it wasn't until they Ollie (Drums) in secondary school that they began to develop their sound, eventually emerging as Armstrong in 2018. 
In March 2020 they embarked on their tour including dates in Sheffield, Lancaster, Guildford and more! 100 performances since 2018 and counting! During Lockdown they kept together by doing distanced sessions in their drummer's driveway. Leading to the release of their much anticipated single "Bear", about friendship or anyone special to you, the love you have for them, and what you'd do for them.
"Their new single, Bear, drives the band way past the Glendale EP and straight into the future of their own distinct sound – and we love it. Elevated by an atmospheric soundscape and bejewelled with sweet sax and silky layered vocals, it dives deep with meaningful lyrics." – ROCK COVEN 2021 
https://www.armstrongbanduk.com     https://www.instagram.com/armstrong_band/
THE BEELINES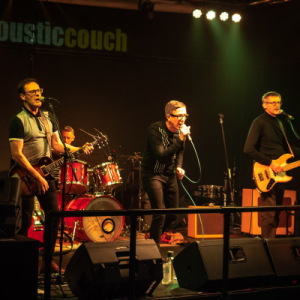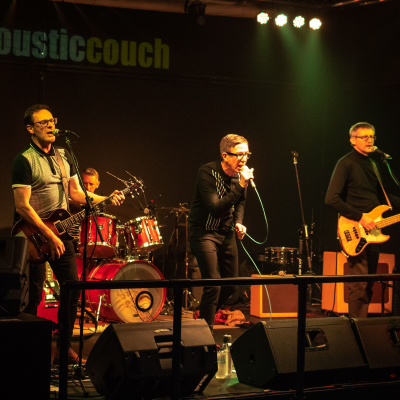 The Beelines formed in July 2019 and are based in Surrey. With shared punk and mod songwriting influences as a starting point the band quickly found a creative common ground to develop their sound. Their songs are full of characters, big theme politics and melancholic reflections. Lyrics to make you think and hooks to stick in your head. With time in and out of lockdown it was an opportunity to write and record and the band have quickly caught up with a number of live gigs played in 2021 and planned for 2022 across Surrey, Berkshire and London.
Recent reviews and descriptions of the band and their performances include "their stage performances are winning over gig goers", "Pop Punk Modernists", "fabulously eclectic mix of edgy original songs",  "Great set, all original with hooky songs", and  "Quirky punky dudes".
AQUALINE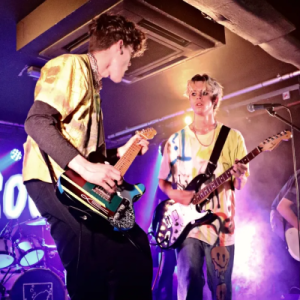 An average band with a few bits and bobs trying to get onto the indie music scene 🙂
Benski (Vox/Guitar), Patric (Lead Guitar), Mil (Bass), Wol (Rhythm Guitar) & Jaim (Drums).
HOLLY HUNT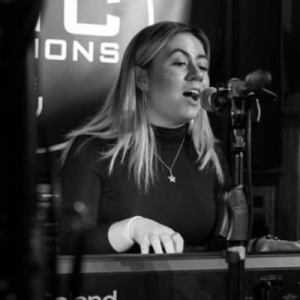 18-year-old singer-songwriter Hollie Hunt has been performing original music across Southern England for a number of years.
After reaching the final of the OpenMic UK competition at the NEC Birmingham,  Hollie performed at the Haslemere Fringe in 2018 and is booked to return in 2022.
BETTY MUNGAI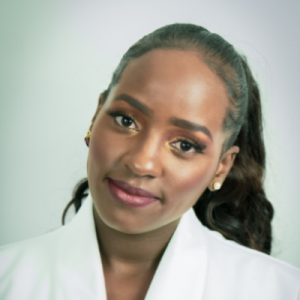 Betty is a UK based singer songwriter with Kenyan heritage. Her music is heavily influenced by RnB and soul legends like Brandy and Nina Simone. She shares real life experiences from a lens of faith and tells stories in the hopes that the listener feels heard, irrespective of whatever stage in their life they hear her music.
EMMY JASMINE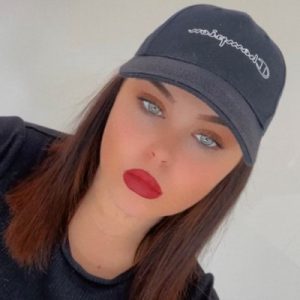 YELLOWLEES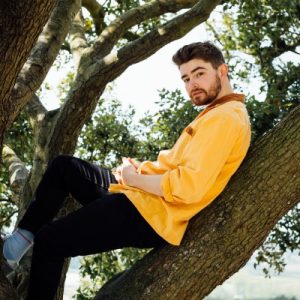 Yellowlees is a singer-songwriter from the South Coast of the UK, by way of Norwich. Having started writing music and playing in bands from the age of 15, he independently released his debut EP 'Eden' in September 2016. Each of his songs is imbued with conversational honesty – every lyric and hook is full of heart. Known for his spirited, passion-fuelled live shows, there's nowhere Yellowlees feels more at home than onstage.
"A natural songwriter…a captivating vocal disarmingly charming lyrical content" – Turtle Tempo
TOM BAIRD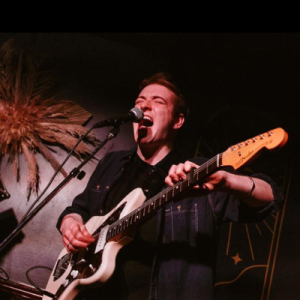 24-year old Tom Baird has been writing and gigging for nearly half his life now. Growing up zig-zagging between London and the South Coast, he began performing as a young teenager busking on street corners of nearby towns. Developing his sound and writing through an early love of classic soul and folk from the likes of Marvin Gaye, he honed his stage-craft through countless live performances, from pop up acoustic stages to sold out bills at some of the best small venues in the capital.
Previous releases Seventh Sea and Lonely Hour have received airplay from Guy Garvey on BBC 6 Music, and BBC Introducing in The South, and garnered a glowing reaction from blogs and playlists across the UK.
"An extraordinary songwriter… Sings about the things you can't find the words for" – Guy Garvey BBC Radio 6 Music
"His song writing has an incredible musical depth" – Chalkpit Records
"Warm… Glittering with soul" – Little Dose Of Indie
SOPHIE ELLIS-BEXTOR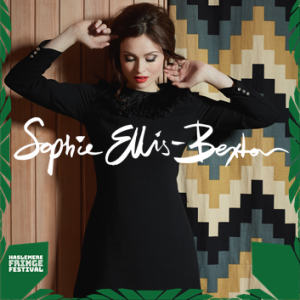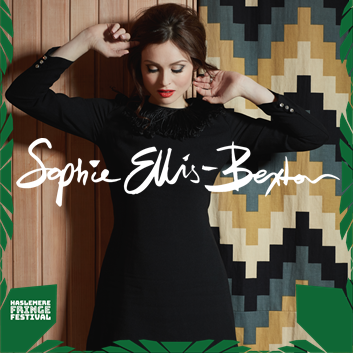 Kitchen Disco legend Sophie Ellis-Bextor's fame rocketed during the Covid-19 lockdown when her weekly live Instagram streams provided a means of virtual escapism for everyone tuning in.
Sophie went on to release a greatest hits album 'Songs from the Kitchen Disco' which includes her previous Top 10 hits, 'Groovejet', 'Murder On The Dancefloor' and 'Take Me Home' as well as a cover version of the Alcazar song 'Crying at the Discoteque'.
Festival Coordinator Paul Ashton said "we're delighted that Sophie Ellis-Bextor has re-signed to close this year's festival. 2022 is set to be the best party yet".
BARE JAMS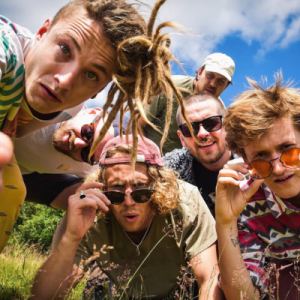 Bare Jams captures the sounds of that one summer you'll never forget. Starting out as the passion project of Ollie Coombes and Sam James, the band has grown and evolved from the modest duo busking in 2011, into the full fat festival force it is today. Now a six strong collective, the members come together to blend a tight fusion of genres, seamlessly mixing flavours of reggae, dub, soul, pop and ska into a unique, collaborative sound. This sound is delivered with exuberance and relentless energy, creating a stage presence radiating love and good times.
BETTY BOO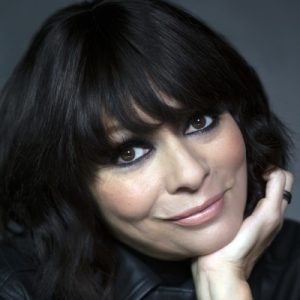 Betty Boo is a Brit and Ivor Novello Award winning singer, songwriter and pop-rap artist who first came to mainstream prominence in the late 1980s, following a collaboration with The Beatmasters on the song "Hey DJ/I Can't Dance". Between 1990 and 1992 she enjoyed a successful solo career, which spawned a number of chart-placing singles, most notably "Doin' the Do" and "Where Are You Baby?".
Her new single, "Get me to the Weekend" is sure to stick in your head on the first listen. Describing her new album, Betty said "The muse came back out of nowhere during lockdown and I have made the record I should have made when I was 25".
GUILT TRIPPIN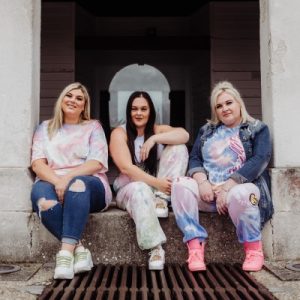 Guilt Trippin' are a 3-piece girl band taking old school R&B vocals and blending them with a pop/commercial sound. Their debut single Catch me reached no 12 in the UK iTunes pop chart and their most recent release was named record of the week at BBC Introducing music. They are ambassadors for body positivity and female empowerment.
MISSION IMPOSSIBLE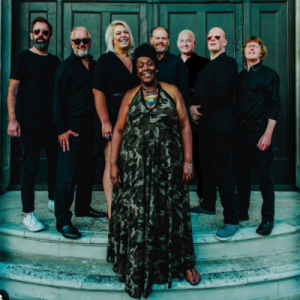 MI Soul Band are a dynamic, engaging, fun loving band, made up of some of the UKs' finest musicians. Based in London, Mission Impossible Soul Band have been bringing the party for over 25 years. Inspired by the Blues Brothers soul revival of the mid eighties, the high energy eight piece band led by their own Queen of Soul – Bernie, fill dance floors all over the Uk and Europe… playing classic hits like 'Soul Man', 'Nutbush City Limits' and 'Get Ready' as well as crowd favourites such as 'Proud Mary' and 'Valerie'. The Band live by the belief that live music should be fun. And when you see them playing the music that they love, you'll feel that fun too!
EMMA STEVENS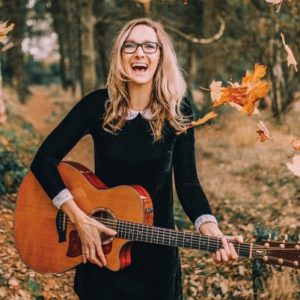 Life has been something of a whirlwind for the down to earth surfer chick from Guildford, since embarking on a solo career in 2012 and bursting onto the scene with her distinctively catchy pop melodies, fused with folk instrumentation and a touch of country. The increasing popularity of this uniquely versatile "what you see is what you get" artist is now undeniable, thanks to over three million Spotify plays, and over a million video views on the back of seven EP and three album releases, with four consecutive singles playlisted by BBC Radio 2.
Emma's voice is emotive, clear, effortless and uplifting. She has toured seven times (including three headline tours), performed at numerous festivals including Hyde Park, CarFest and Country2Country..
Emma describes her songs as, "all written from my heart and soul to convey beautiful messages based on feelings of loss, happiness, nature, my love for the ocean and my love for people". From the thought provoking ballad Sunflower (a song written about the loss of her mum to cancer) to the barn-storming Riptide, the debut album Enchanted demonstrated an impressively mature talent.
PORTIA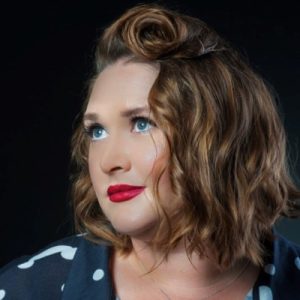 Often described as 'Captivating and special to watch' Portia is a local singer based in Haslemere. She has been singing for over 20 years and is known for her powerful and soulful vocals. Taking inspiration from singers like Chaka Khan, Adele and P!nk, Portia brings a little fun while really connecting with every song she sings. Her love for music and singing shines through with every performance.
THE FREAKS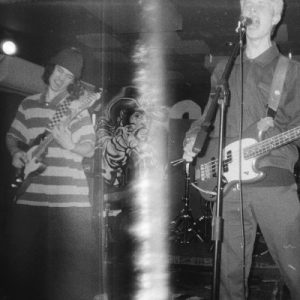 The Freaks are a 3 piece punk/alternative band, inspired by 90s artists like Mineral and Blur, as well as modern alternative artists such as Beabadobee and PUP. Based in West Sussex, UK and Currently consisting of: Jude Atkins, Jacob Blazdell and Matt Brown.
TR5s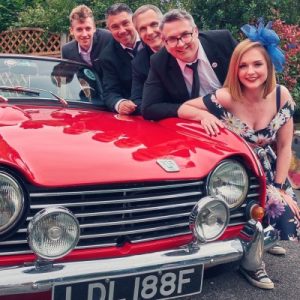 Rusty, Lucky, Richey, Finn and Ted.
Maximum skiffle & roll from the dancehall days. Somewhere between The Cavern Club and Canvey Island.
"The TR5's" are unique in many ways. Part skiffle, part rock 'n' roll and part early r 'n' b their sound epitomises a bygone era of cool, with an epic sounding unit of voice, acoustic guitar, electric guitar, the bass and drums. With set lists made up of out-of-the-ordinary (but not unknown) 50's and 60's tunes, deliberately chosen to stand out, the band are guaranteed to capture your attention and have you up dancing.
FLORON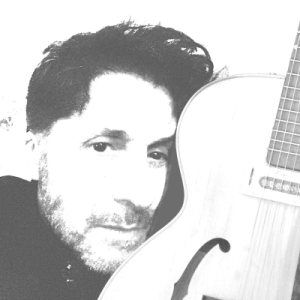 A singer-songwriter, with a strong instinct for melody and hooks, Floron crafts songs that meld the essence of Bowie and Lennon into his own unique style.  Hailing from Haslemere, Floron and his band are thrilled to be showcasing his new album, The Quiet Misfit.
"Floron's songs are evergreens. A songwriter with one eye on the classics and one very well set on the present. Passionate lyrics and catchy melodies running through fresh and timeless arrangements." London Mastering Studios.
DAISY SKELTON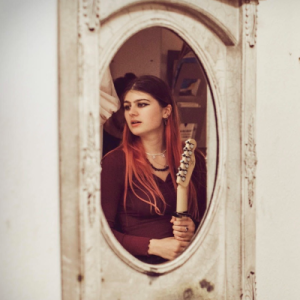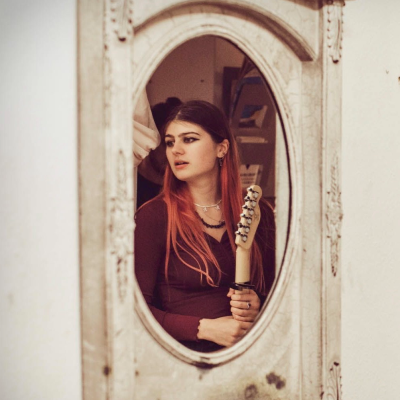 Daisy Skelton is an independent singer-songwriter from Haslemere, her music combines modern indie pop with classic ballads, taking inspiration from artists such as Clairo and Arlo Parks. She released her first self-produced EP at the age of 17 called Fairy Lights, which is available to listen to on all streaming platforms.
TELEPHONE ROAD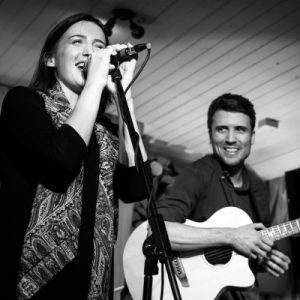 Telephone Road are an acoustic duo from Surrey who blend infectious pop melodies with folk sensibilities. For more than 10 years they have been playing to audiences across the South-East, with influences ranging from Kate Bush to Benjamin Francis-Leftwich. Their latest album, Ash Vegas, was released at the end of last year, with its lead single 'Wildfires' being played on BBC Surrey and Sussex as 'Track of the Day'.
GEORGIE STANDAGE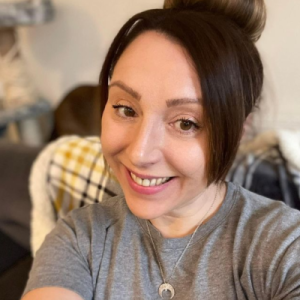 MOLLY LETHBRIDGE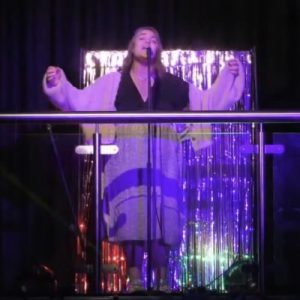 Molly Lethbridge is a 19 Year Old Musical Theatre performer and Vocalist. From a young age she trained with various schools and academy's such as Guildford School of Acting and The British Theatre Academy, to further her passion for a career in the industry. Molly ensures that there will always be something for everyone listening, growing up in a very musical family broadened her influences widely, making this possible for her gigs and busking in her free time. Alongside her Musical Theatre training, Molly performs at a wide variety of venues and events including weddings, corporate events and private parties, ensuring you leave singing the songs you all know and love!
SPACE FISHERMEN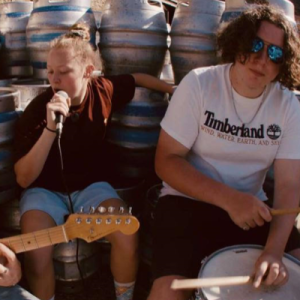 Space Fishermen are a new, upcoming indie-reggae-rock band who perform a mix of re-imagined covers and original music.
Having recently won battle of the bands at the Wooden Bridge in Guildford, this band has a great stage presence with good vibes bound to get you dancing!
www.instagram.com/space.fishermen
CHARCOAL BURNERS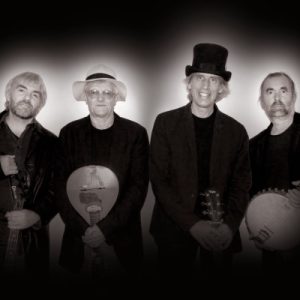 The Charcoal Burners are a barnstorming modern folk fusion group playing an intoxicating blend of original songs with fast and furious mixture of new and traditional tunes.  Lead singer David O'Brien has been writing and performing since the early 1980's with his band Prime Suspect, touring with Hazel O'Connor, recorded with Ray Dorset of Mungo Gerry, even replacing Duran Duran on Hazel's last gig of the Breaking Glass tour.  The Charcoal Burners formed in 2016 with Steve Redshaw and Martin Ruinet, two highly talented folk musicians from Sussex and Art Gelling on bass and Cajon.
The Charcoal Burner's set is fast, foot tapping and infectiously catchy with songs such as 'Life of Riley', 'Free 'n Easy', 'The Devil Rides' and 'Working on the Railroad' to moving ballads such as 'Don't Let it Rain' and 'Seagull'.  Steve Redshaw's banjo playing is flawless, writing the band's signature tune 'The Charcoal Burners'.  Martin Ruinet, a multi-instrumentalist-whistle, harmonica, mandolin & mandola provides the humour and Art Gelling on Bass and Cajon, beats rhythm that will have your legs twitching and itching to dance. Together, their voices soaring in four part harmony can make your spine tingle.
www.thecharcoalburners.com