The 2022 Fringe will be our 6th time featuring Dance as an individual art form in its own right at the festival. So we are very pleased to announce that this year we will be showcasing many different dance forms.
All ages from local dance schools to national dance companies will be represented, so why not come along and check us out. Our acts will appear on this page as they become booked.
Street
Ballroom (just like Strictly)
Classic
Contemporary
Fitness
Dance Theatre & much more
Bohunt Dance
Bohunt Dance Company a.k.a 'BDC' is an audition-only company; founded to challenge our highly able dancers. The group is a committed team of students who are highly passionate about all styles of dance and seek all performance opportunities! Members of BDC have gone onto great things, such as performing at 'Move It' Dance Festival, being scouted for 'West End Kids' as well as studying dance at higher education institutes!
Bohunt Dance Squad a.k.a BDS are our Key Stage 3 dancers – they are full of energy, enthusiasm and have a real zest for dance! BDS train weekly to improve their technique, performance skills and to work towards several performance opportunities they relish throughout the school year. Many of our BDS students will go on to take GCSE dance as well as become members of BDC.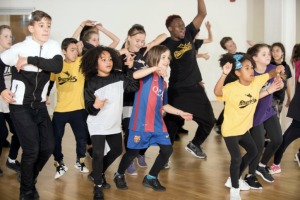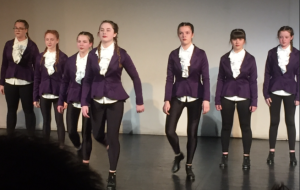 Red Shoes
Red Shoes School of Dance is proud to offer a wide selection of classes including classical ballet, modern theatre, tap and contemporary dance. We teach students from 2 years to 60+yrs!
All lessons are taught by highly qualified teachers, with the choice of taking exams through syllabus classes or free creative lessons. We love performing and have been invited to film for ITV's popular "Britain's Got Talent!"
Principal: Jane Lubach | 07711 378536
mail: info@RedShoesSchoolofDance.co.uk
web: Red Shoes School of Dance

StreetNation Dance School
At StreetNation, our philosophy is to promote freedom of movement, expression of self but overall to have fun and enjoyment. We believe strongly in a "no pressure" environment in which children can form friendships and grow with confidence.
Now teaching from Haslemere and Bordon, StreetNation have a wide range of aged classes to cover everyone. If you'd like any further information or to come and try Street Dance then please email streetnationdance@googlemail.com or follow us on instagram @streetnationdance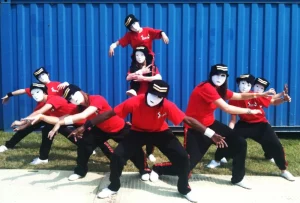 Eltel
Is it dance, music or both? Come and find out!
South London's Eltel perform covers with a twist & knock-you-dead originals. Think B-sides, obscure album tracks, pin-drop, perfect pop. To find out more visit www.facebook.com/eltelmusic23
"Incredible songs with a powerful front man you will wonder what hit you" – Ben Henderson (Steampunk Promoter)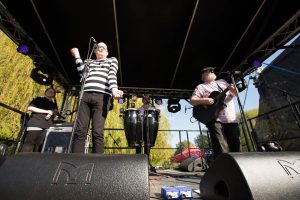 Haslemere Performing Arts
Haslemere Performing Arts has, for many years, been recognised in Haslemere and the surrounding area for the excellence of its dance tuition with 100% success rate in RAD Ballet and ISTD Modern & Tap examinations.
HPA has an outstanding team of highly qualified teachers with classes covering beginners to advance. Pupils can also be seen performing in local productions and at the Sadler's Wells and His Majesty's theatres in London.
For more information phone Angela on 01428 652360 or email haparts@aol.com
Or go visit Haparts website
Globe Fit Hula
Giggle while you wiggle with Globe Fit's fun and unique hula hoop workshops which are suitable for every age. Learn a range of hula hoop moves and tricks which will make you feel like you are ready to audition for the circus!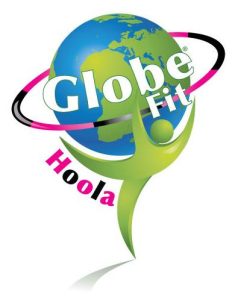 Sky High Aerial
Heidi is a dancer, dance teacher and aerialist. She discovered aerial arts shortly after graduating from university, where she gained a first class honours degree in contemporary dance and choreography. She was hooked from the word go and continued to develop her passion into a career.
She now teaches aerial hoop and silks and performs regularly at a variety of events, including a selection of private events, The Autumn Festival in Guildford Shopping Centre and The National Reality TV Awards in 2018.